Tutuwai huts is managed by the Department of Conservation and sleeps 20 persons. The hut is located on the popular Holdsworth to Kaitoke tramp through the Tahurenikau and Waiohine valleys. This hut was built in 1972 by the NZFS and replaced the older Alloway Dickson hut located further down the valley.
Read about the Holdsworth to Kaitkoke track at the DOC link below ..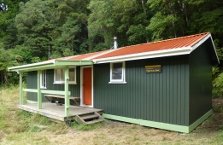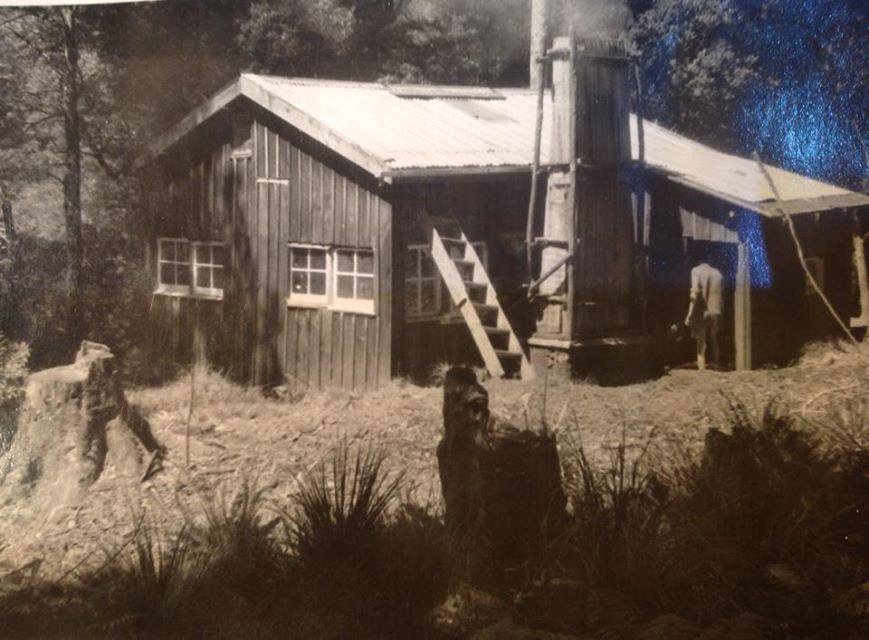 Photo above – the old Allaway-Dickson Memorial Hut (1950s-70s) at the bottom of Block XVI track . Allaway-Dickson hut had been built by the VUWTC in the Tauherenikau valley as a memorial to Stanley Alloway and Roy Dickson who were killed on a club trip to the Hopkins valley in 1947.
The Alloway Dickson was removed in 1972 when Tutuwai hut was completed. The hut was a popular Friday night stopover for weekend tramps into the range.