This hut has sleeping capacity for 6 persons. The hut is Standard hut and hut fees are required for overnight stays. The hut i managed by the Hutt valley NZDA.
The hut was built by the NZ Forest Service in 1965 for pest animal control work in the area. It was designed to be flown around the backcountry by helicopter, but it was found to be too heavy for airlifting, it was transported to its present site by the army.
Most direct access is from the Cape Palliser Road via Kawakawa Stream: 2 hr (7 km). Permission required from Manager, Kawakawa Station on +64 6 307 8989.
The hut is also located on the Aorangi Crossing route. Linking all the huts from Mangatoetoe to Washpool.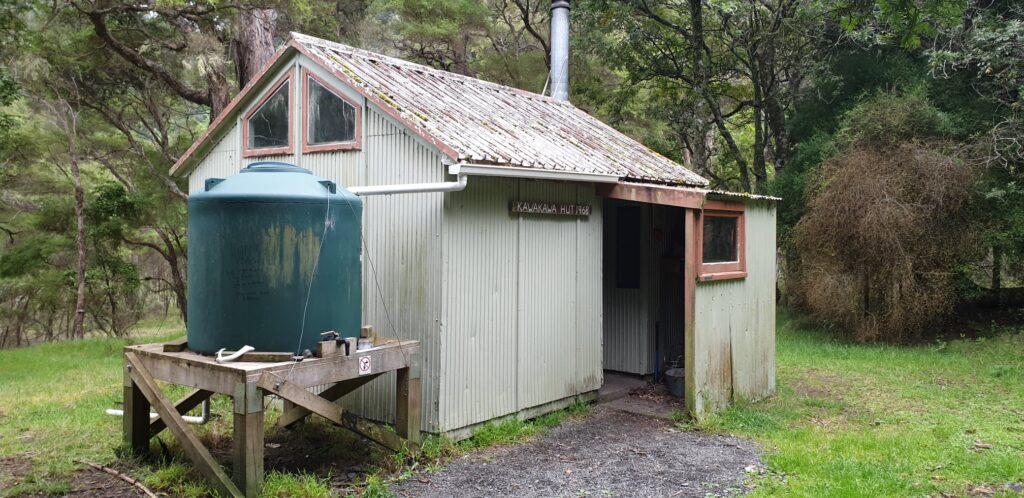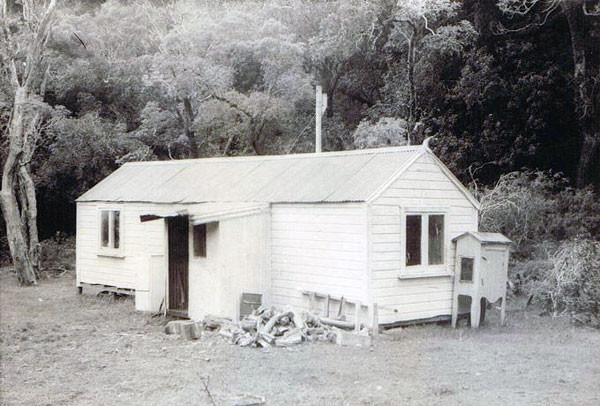 The original Kawakawa hut. Thus hut was privately owned and relocated downstream on to private land.