Cone Hut, is managed by the Tararua Tramping Club. The hut is a slab hut, built in 1945 in the Upper Tauherenikau River Valley, near the river. Cone hut is the second oldest hut in the Tararua range and has a historic designation.
The hut was built using the rare technique of adzing Totara timber into framing and splitting it into slab walls. The hut was restored in the 1980s and is the second oldest hut in the Tararuas, and one of the best examples of an original slab hut in the country. Click the link below to read more about Cone hut on the TTC website..
Header photo by Lost in Silver Fern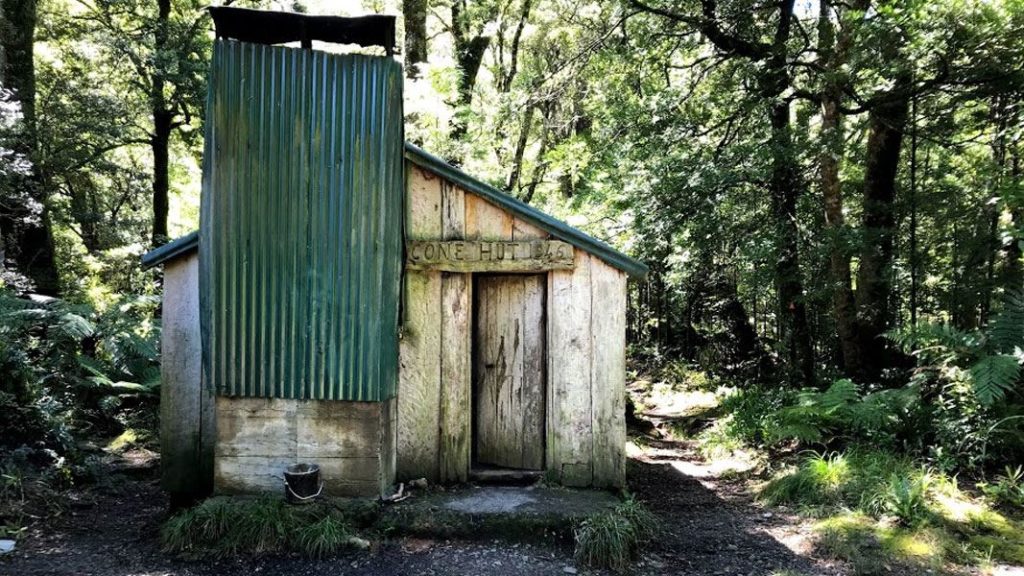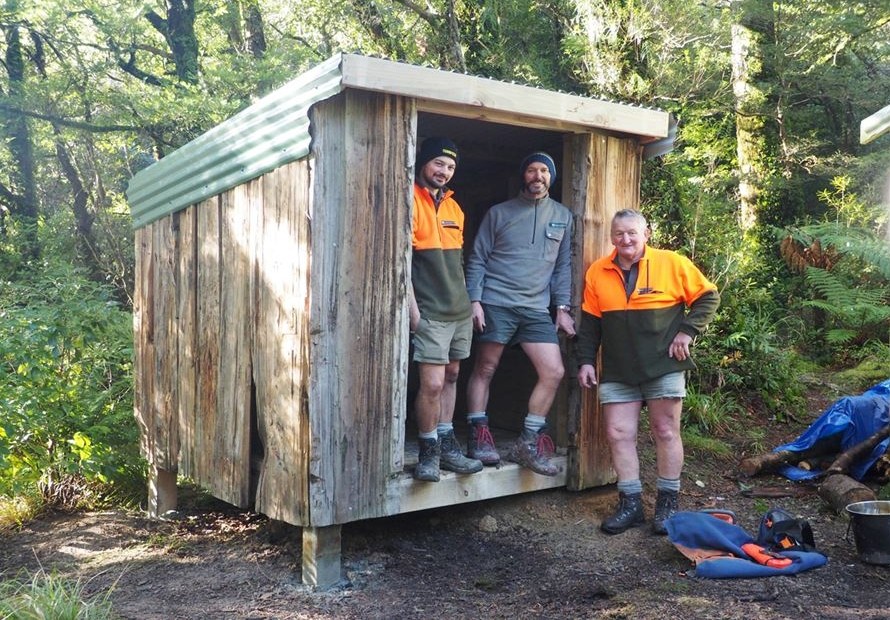 The hut suffered some much publicized vandalism in 2015 and further work was undertaken by TTC members and local DOC staff. A new woodshed built from Totara slabs salvaged from Baines hut in the Orgongorongo valley. A ply floor was also installed in the hut.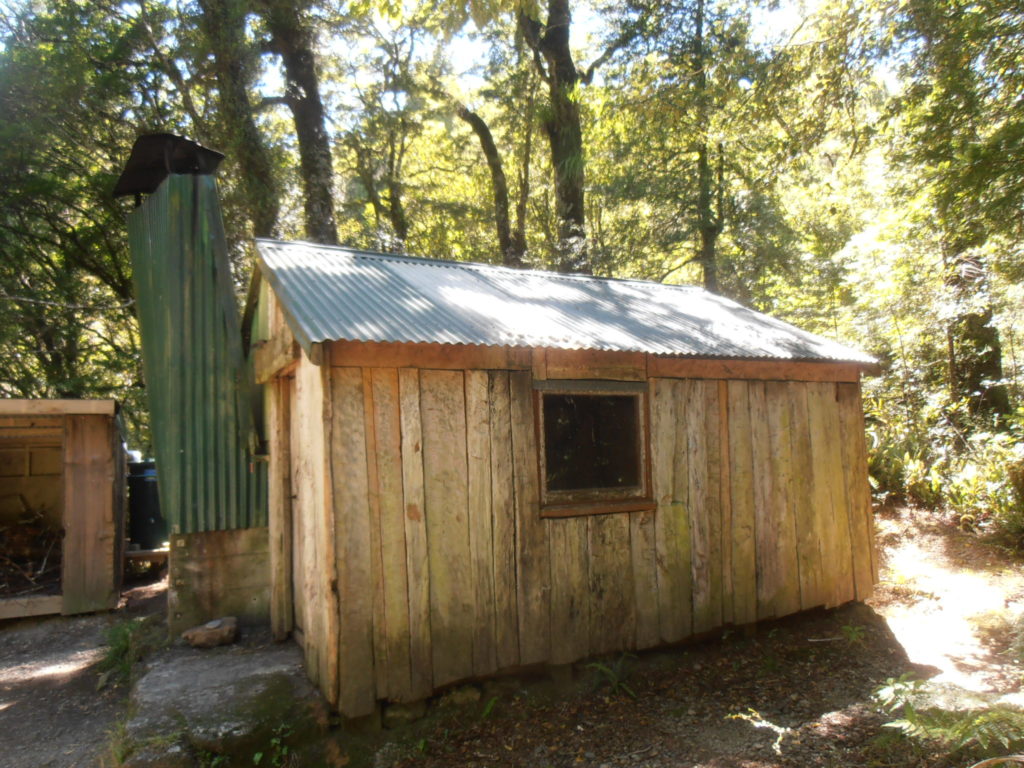 By the early 1980s the hut had fallen into a state of disrepair. After assessing the heritage importance of the site and developing a plan, it was decided to rebuild the hut using the same construction method and materials as was done in 1946. Salvaged totara logs from downriver near Smiths creek and sawn up using a portable mill and airlifted by helicopter to Cone hut by DOC staff. This project was undertaken by the Tararua Tramping Club with the assistance of the Department of Conservation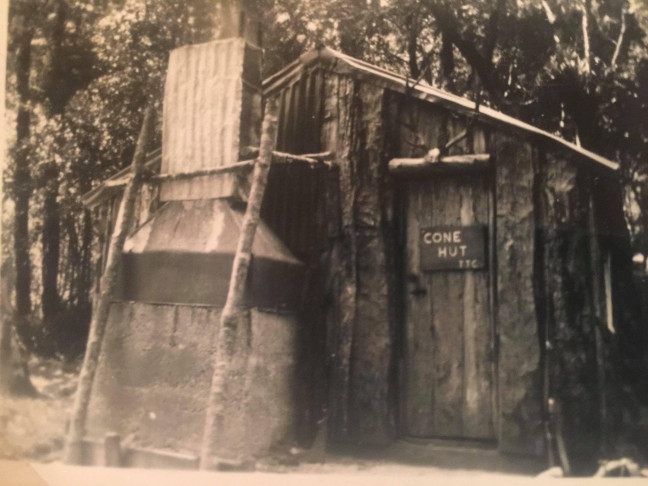 Quite a few of the original totara slabs were pulled from either the old Cone Saddle Hut or Top Tauherenikau Hut, both of which were then derelict. Read about the huts on the Hector track here..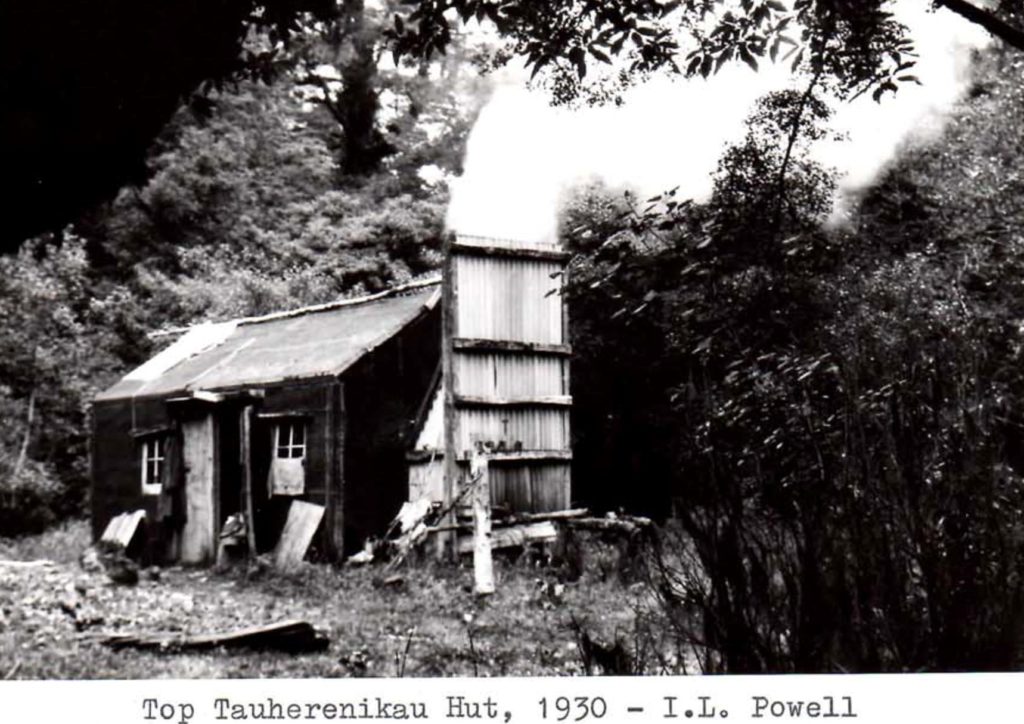 Photo above – Originally called Tauherenikau hut. Built in 1917 for the Greytown track Committee. This hut was located not downstream from where Cone hut is located. Renamed Top Tauherenikau when Joe Gibbs built the Tauherenikau hut in the lower valley..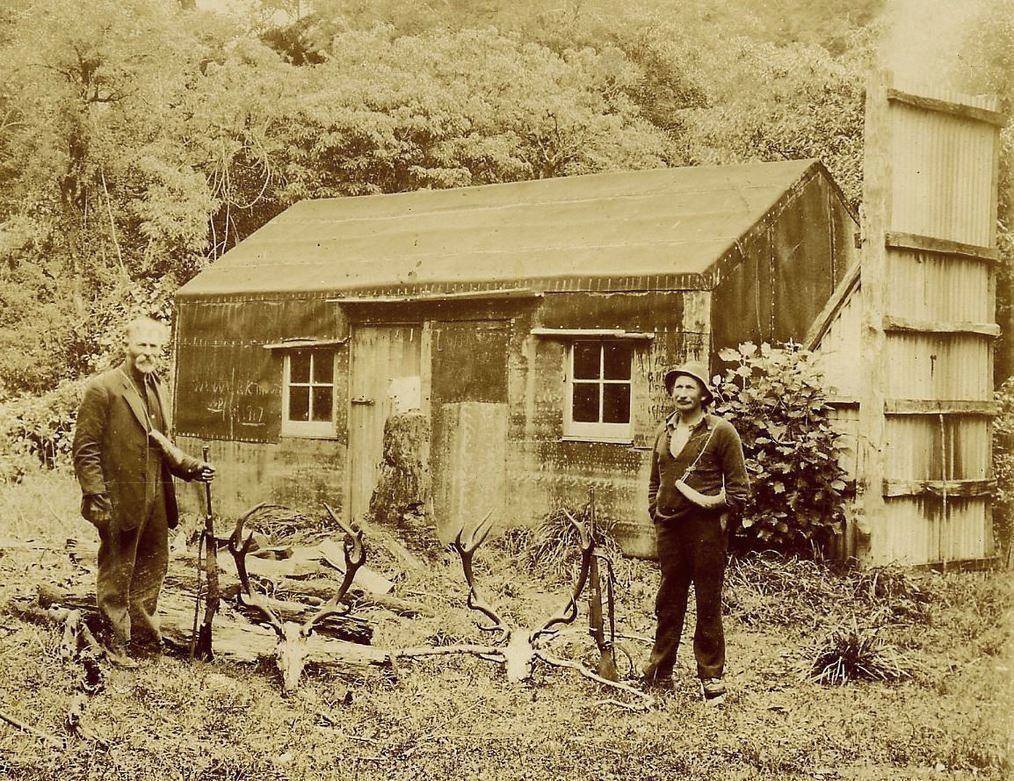 Photo above – The Top Tauherenikau hut. Burgess Sayer (1873-1960) on the right and his brother, possibly Charles Sayer (1864-1945) on a deer stalking trip. Photo supplied by Inga Engebretsen. Read more about the huts of the Hector Track here..
Cone saddle hut
This hut was located on the Cone Saddle and was built in 1930 by the 'State Forest Service' as a 'fire watching station', the Tararua Tramping Club took over the hut in 1934 & unsuccessfully tried to solve its dampness problem. It was dismantled in 1945 & it's door was re-utilised to built Cone Hut.