Mid Waiohine hut was built in 1962 by the NZ Forest Service during the hut building program to support the deer culling operations in the forest park. The hut is one of 14 6 bunk S70 type Forest Service huts that were built along with 6 2 person "dog box" type bivouacs.
The exNZFS volunteer group have an agreement with DOC to manage this hut. The exNZFS is a group of volunteers that were employed by the NZ Forest Service as deer cullers. The aim of the group is to ensure the historical integrity of these iconic reminders of the deer culling era is retained. This group have management agreements with DOC to manage 12 huts in the Tararua, Remutaka and Aorangi forest parks.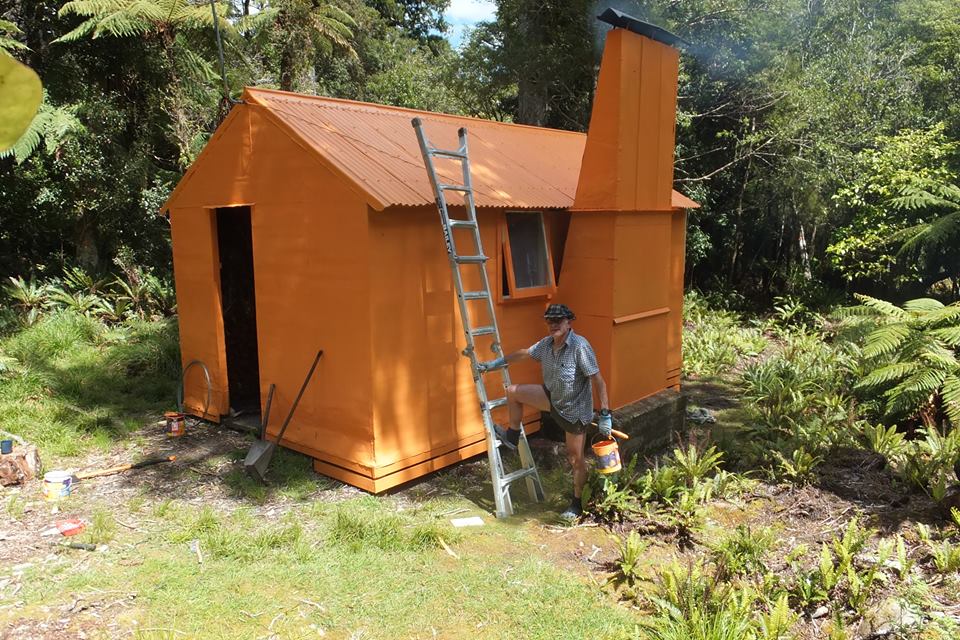 Mid Waiohine hut after exterior repaint in original colour. exNZFS member Grant Timlin and Derrick Field completed the roof repaint.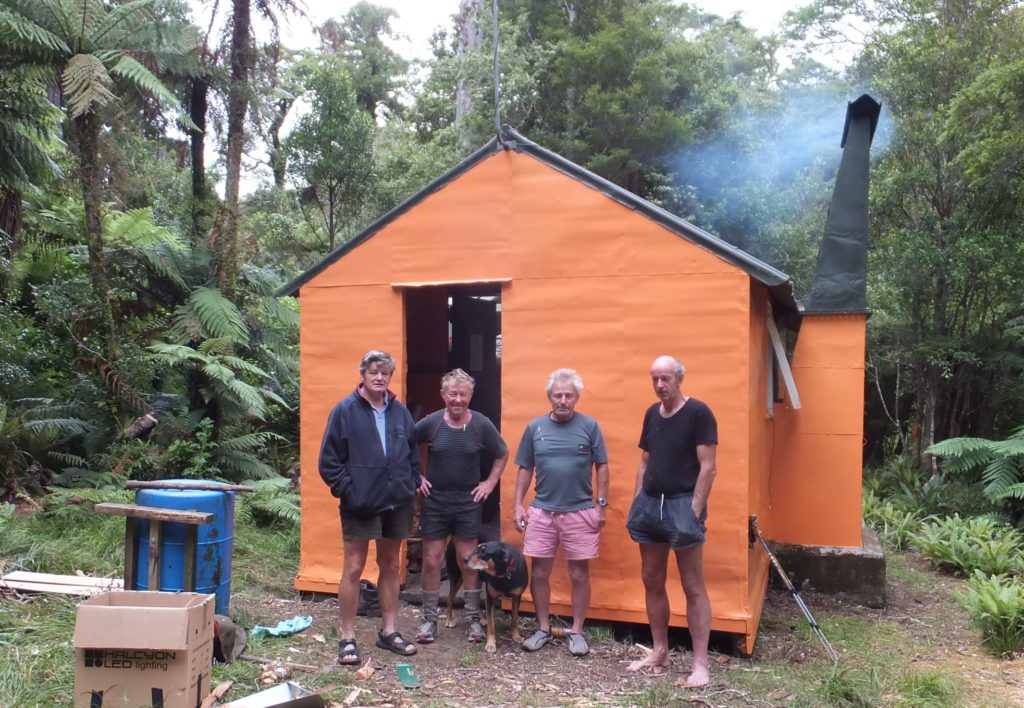 exNZFS team members that did interior and exterior repaint of Mid Waiohine. Left to right, Hans Kolinko, Chris Peterson, Paul Gush and Derrick Field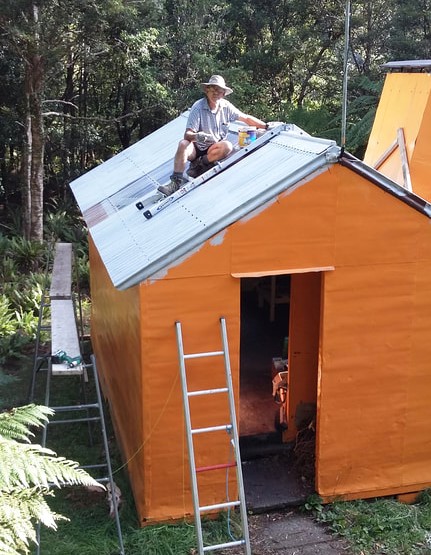 Replacement of the hut roof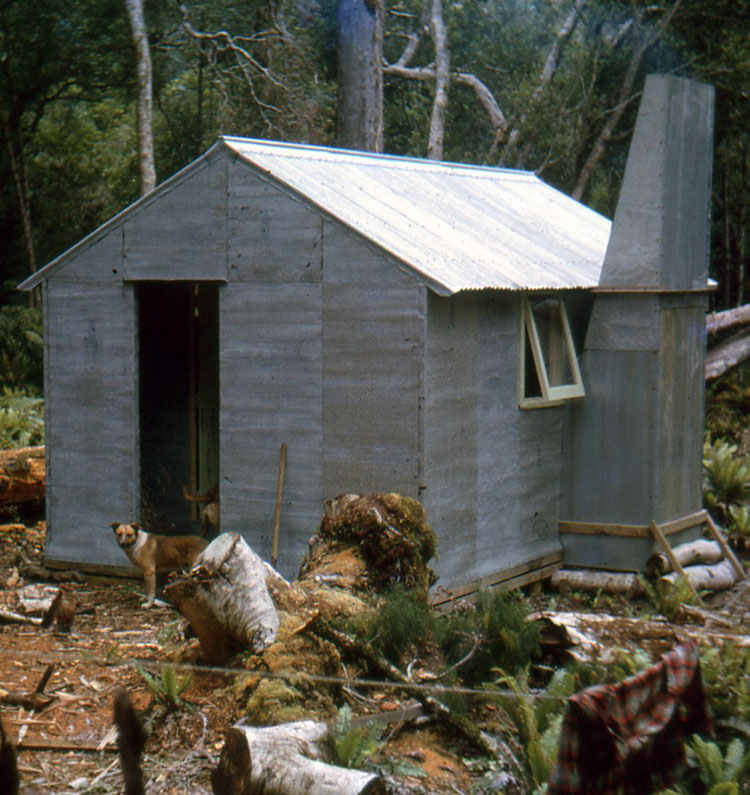 Mid Waiohine not long after construction in 1961