Aokaporangi hut is managed by the exNZFS volunteer group. The current hut was built in 2007 and replaced the original standard NZFS "dog box" bivouac that was built in 1963
The exNZFS volunteer group have an agreement with DOC to manage this hut. The exNZFS is a group of volunteers that were employed by the NZ Forest Service as deer cullers. The aim of the group is to ensure the historical integrity of these iconic reminders of the deer culling era is retained. This group have management agreements with DOC to manage 12 huts in the Tararua, Remutaka and Aorangi forest parks.
The first Aokaporangi bivouac was a standard Forest Service "dog box" bivouac, suitable for up to two person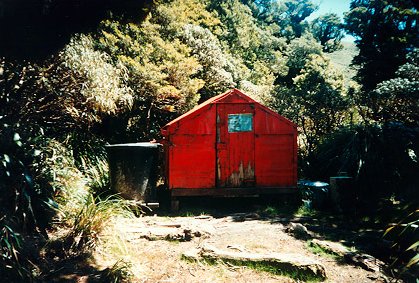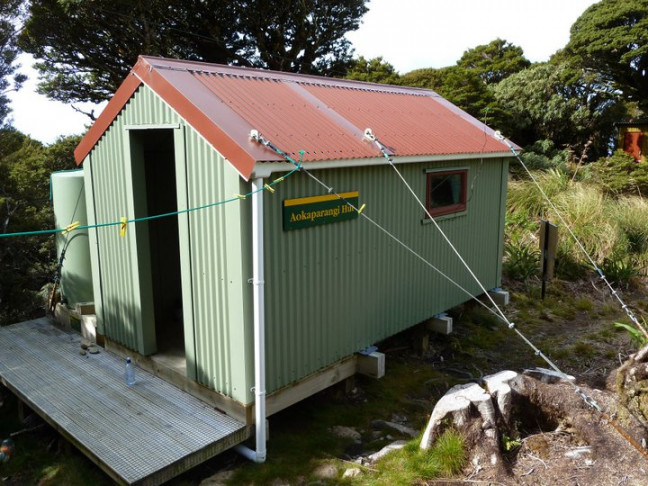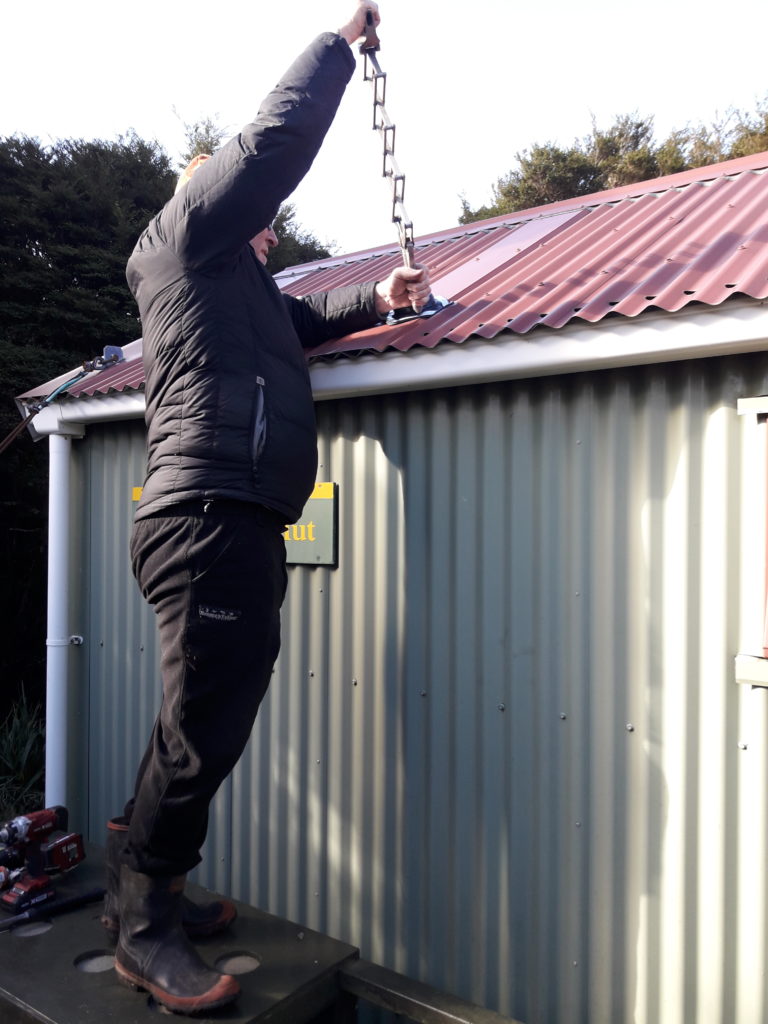 Grant Timlin and team spent some time fixing the tie downs on the new hut.