Winchombe Bivouac was built by the exNZFS volunteer group with funding from the Backcountry Trust, who own the bivvy. The exNZFS have a management agreement with DOC for the upkeep of the bivvy.
During the 1960s the Forest Service built 7 bivouacs of this type in the range to support the deer culling operations. The original Winchombe bivouac was built in 1967 and was used by NZFS and also DOC deer and goat cullers. Winchcombe has had two bivouacs at this site, the first built in 1967 was a standard S86 "dog box" bivvy for accommodation for hunting the upper Hector and Tauherenikau catchments. This was replaced by the NZFS with a "stand up" version in the early 1980s. In approximately 1988 DOC decided to relocate that building into the headwaters of the Western Hutt catchment for goat control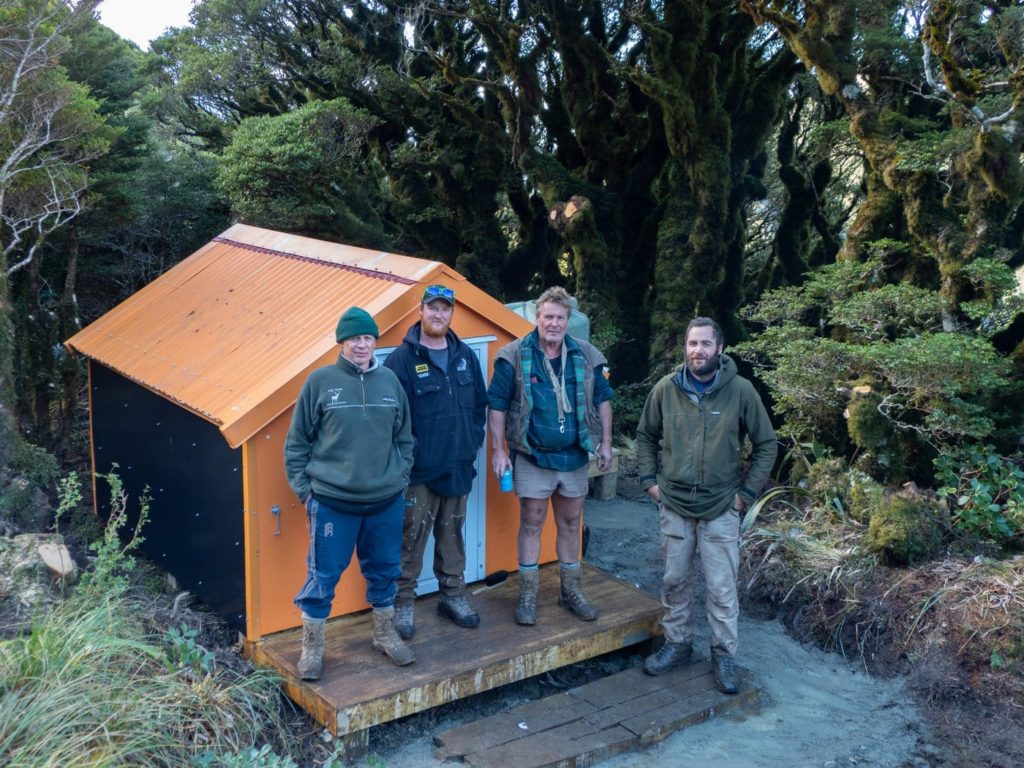 On 28 April 2021 the Winchombe bivouac was returned to the site of two previous bivouacs at Winchombe in the Tararua range. The site is on the bushline of Winchcombe near Mt Hector on the Southern Crossing.
The new Winchcombe bivouac is based on the design of the original small "dogbox" type bivouacs that were built by the NZ Forest Service during the deer culling era of the 1950s to 1970s. They were intended to enable cullers to camp in remote areas for short periods of time. In the Tararua range these small huts were located on the high ridges in the range, providing accommodation for hunting the sub alpine areas in the range. The original bivouacs of this type were designed and built by NZFS field officer Stan Fokerd on the west coast. This design was adopted by the Forest Service and called the standard S86 type Bivouac and used for deer control in other areas of the country.
A great project bringing back an example of the iconic Forest Service huts that were built throughout the back country of New Zealand and opened up much of the Tararua range for hunting and tramping. A big thanks the the Backcountry Trust and DOC for supporting the project.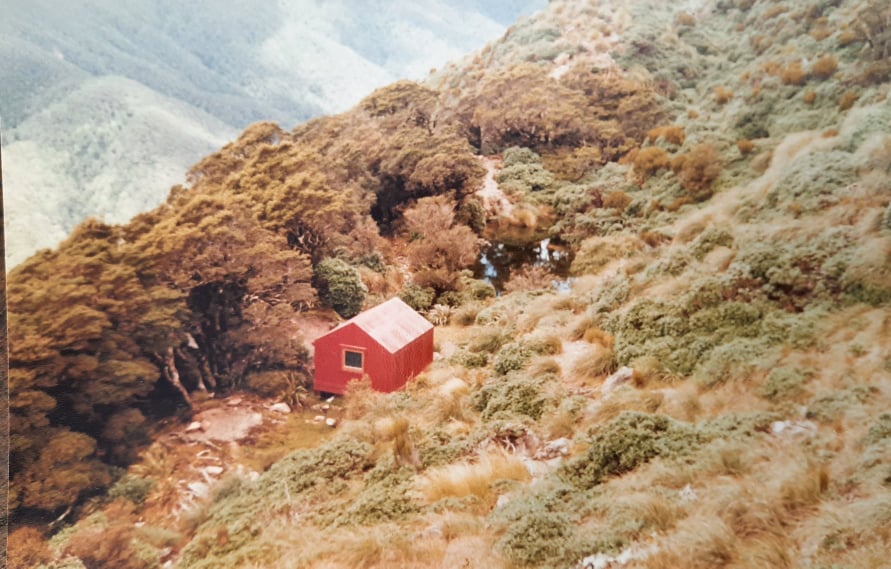 The original Winchombe bivouac in 1981. Photo John McCann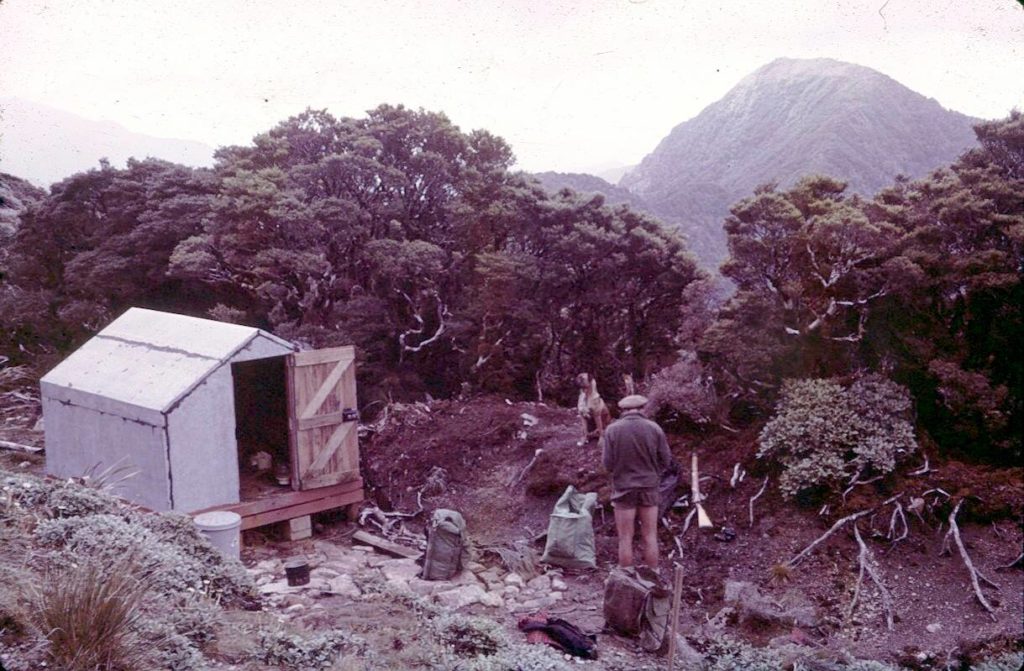 NZFS deer culler Ted Smith at the original bivouac shortly after construction in 1967. Photo Paul Gush