Sayers hut is one of the oldest tramping huts in the Tararua range and is managed by the Wairarapa Branch of NZDA.
In approximately 1909 Richard Sayer built his hut on the flats on the eastern side of the Waiohine River – the first private hut in the Tararuas. The hut was "dismantled and improved" and rebuilt further back from the river in about 1947 or 1948
Photo below – Sayers hut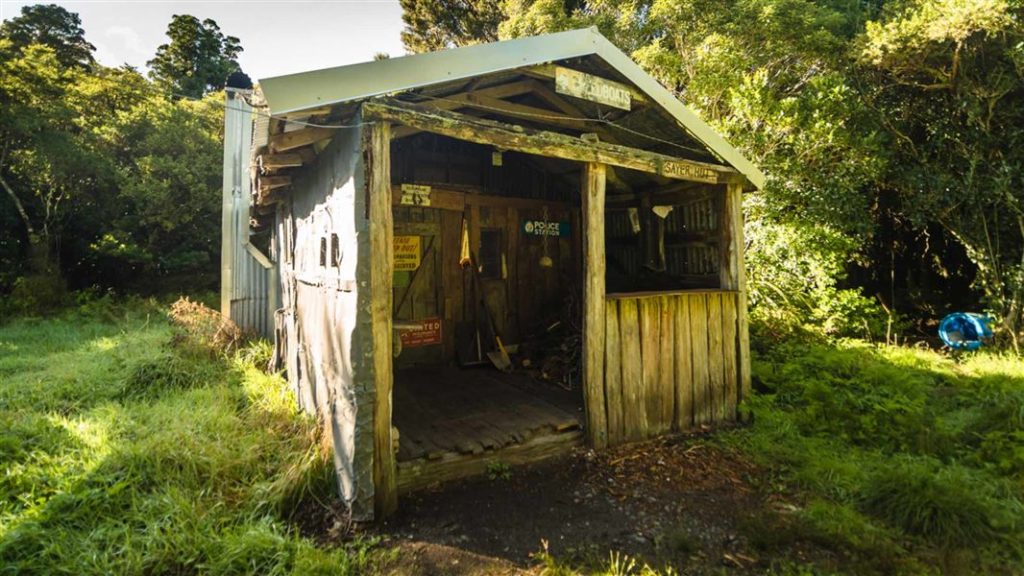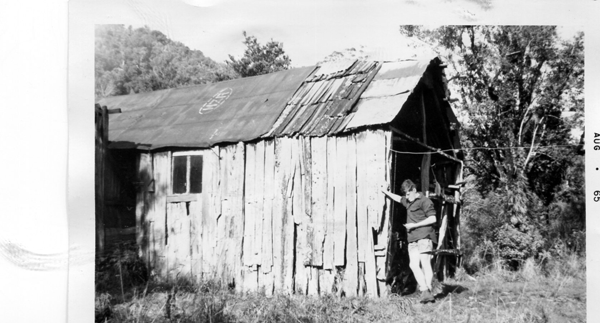 Photo above – Sayers hut 1964 (Photo D Field)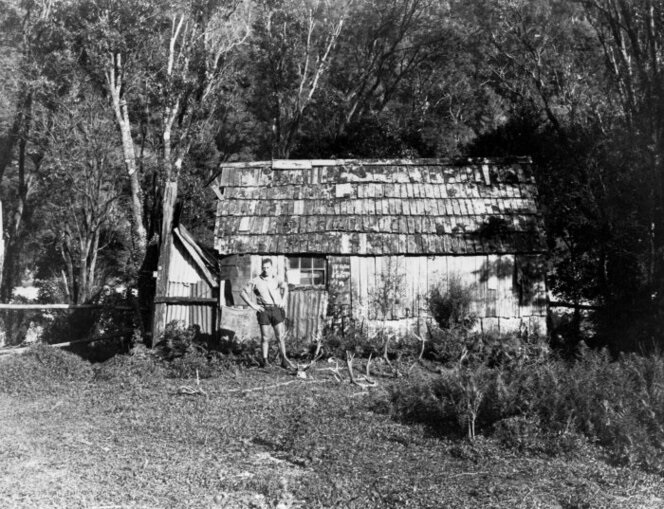 Unidentified man standing beside deer antlers outside Sayers Hut, East Bank, Totara Flats, Tararua Ranges. Photograph taken by Bennett Iorns in 1937.
In 1878 Sayer and Potts were prospecting for gold at Totara Flats and accidentally burnt much of the bush on the river banks to form the flats that are now there.