The old Waiotauru Hut has been well past its use-by date for many years. It has long been threatened with removal if no-one would step up and take ownership of it.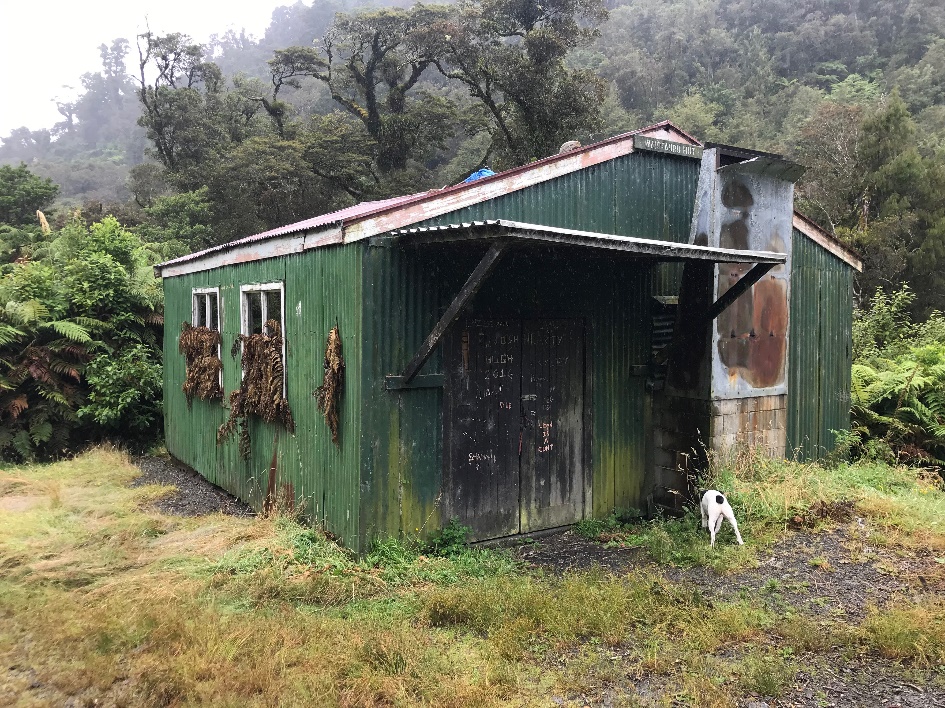 The Akatarawa Recreational Access Committee (ARAC) has had a long relationship with the Waiotauru Valley and has held management agreements for the road for over 20 years.
As such it was only a short step for ARAC to review the future of the Hut and look at adopting it.
Sadly, it quickly became apparent that the Hut was really beyond saving and the only practical solution would be a brand new hut.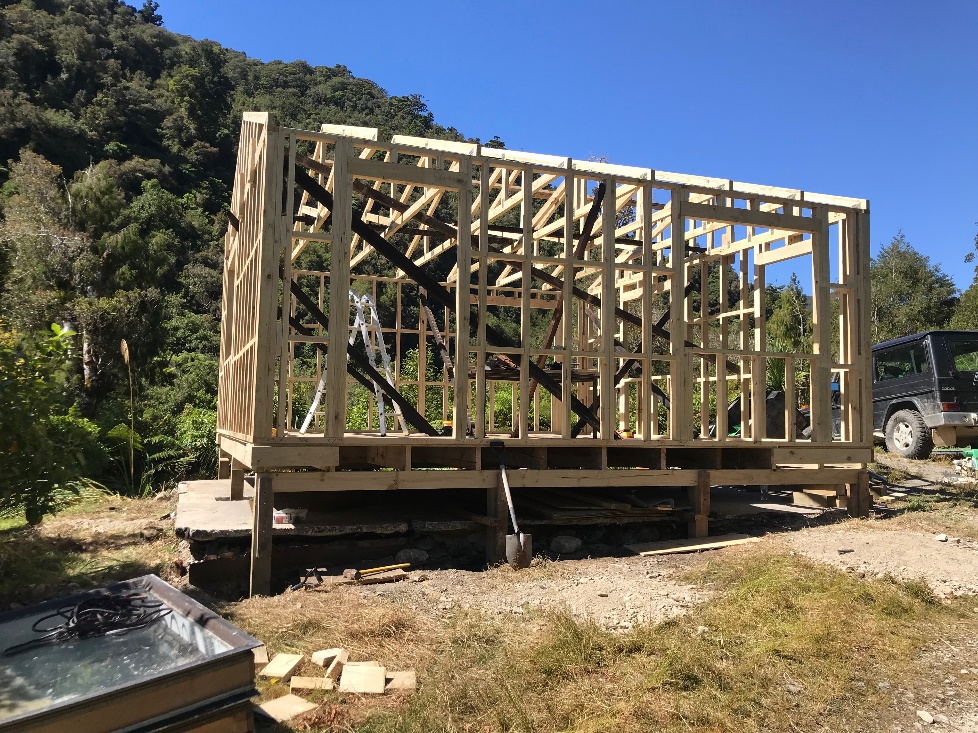 Negotiations with the Department of Conservation (DOC) began, as did the review of possible designs. Originally, ARAC favoured a steel-frame structure, but following many attempts to find a manufacturer willing to undertake such a small project, that was abandoned in favour of a more traditional structure.
So after a major delay, consents were obtained from DOC, Building Permission lodged and finally funding from the Back Country Trust meaning construction could begin.
Under a new Memorandum of Understanding between DOC and ARAC. Whilst the building was located on DOC administered lands, the Hut would nonetheless be owned by ARAC. This was under the stipulation that it was available for public use and could never be locked.
The Hut is not totally finished as yet, requiring the exterior to be painted, but is already proving popular with all manner of users from Hunters, Trampers and Motorised Recreational users.
Plans are afoot to build a barbeque outside using concrete blocks that ARAC has available. A stove is in the process of being installed and firewood will be gathered and made available on a regular basis.
Located at -40.9390335, 175.1852614, the old hut has now been replaced with a brand-new structure owned by ARAC, the volunteers who rebuilt it (see arac.org.nz)