Penn Creek hut was built in 1967 by the NZ Forest Service during the hut building program to support the deer culling operations in the forest park. The hut is one of 14 6 bunk S70 type Forest Service huts that were built along with six 2 person "dog box" type bivouacs.
The hut is managed by the exNZFS volunteer group who have an agreement with DOC for the upkeep of the hut.
Access to the hut is usually by descending the track from Table Top. The original main access was from otaki Forks using a sidle track up the Otaki river then into Penn Creek. This track was closed b y DOC due to excessive slipping making the route unsafe.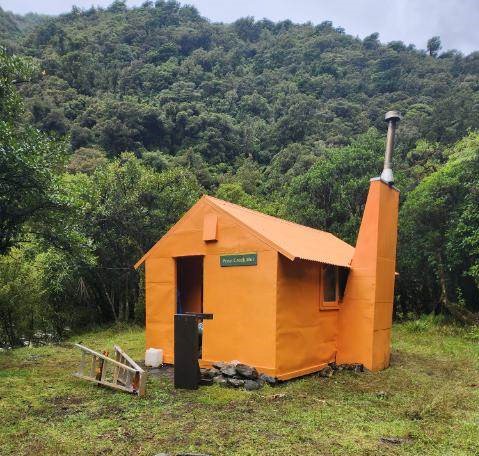 Penn Creek hut 2023 after repaint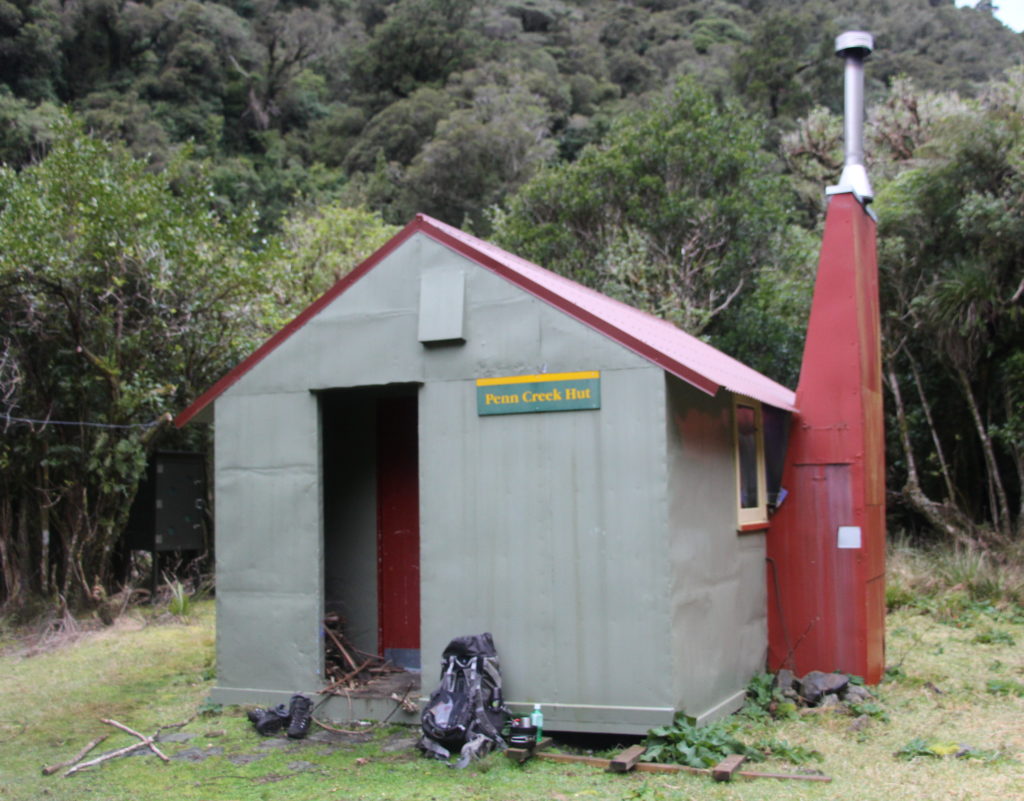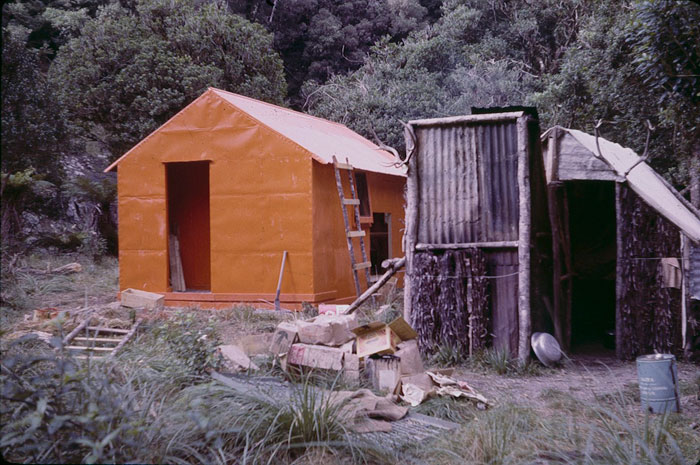 Building Penn Creek hut, 1967. Prior to the new hut, the camp on the right was used to accommodate deer cullers working in the area.