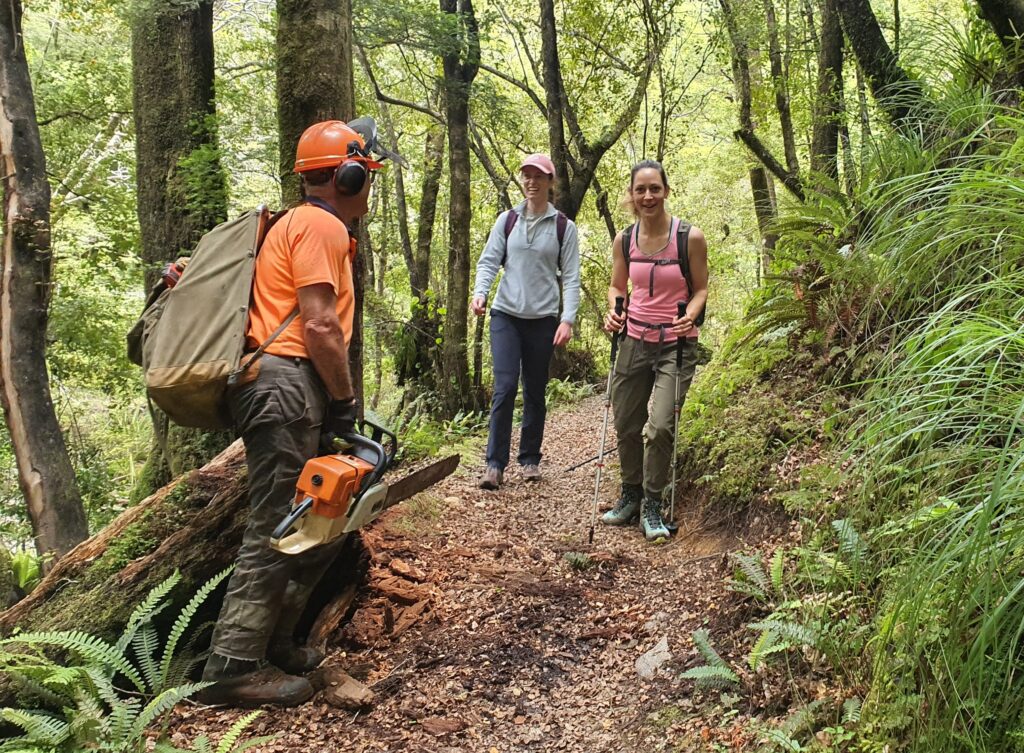 Quite a few trampers and runners were met.
Two volunteers for the GWBN did some long overdue work in the Tauherenikau valley over the last 5 days. Chainsaw operator Dave Eaton, keen hunter and mountaineer, and also mountaineer Don French walked into the valley from Kaitoke last Saturday. The pair carried chainsaws and fuel with the aim was of clearing problem tree fall over the track, through to Tutuwai hut. And then on to Cone hut.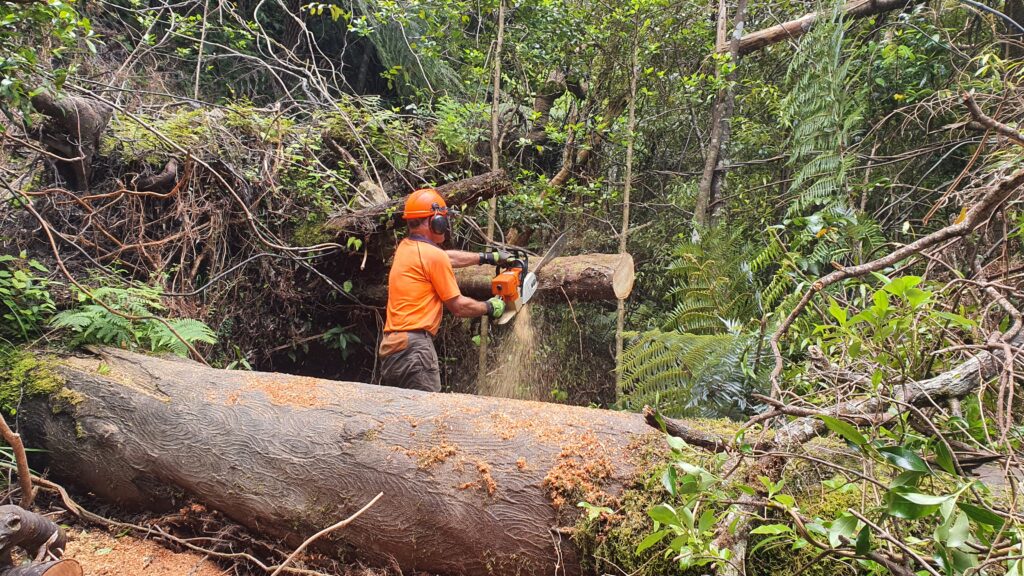 The windfalls near the Tauherenikau bridge have finally been cleared
First task was to clear trees off the Smiths Creek track to the Shelter (beginning with fallwn trees near the carpark), and then on to the swing bridge crossing pass Canyon Creek. Some big trees had to be dealt with near the swing bridge and the team didnt get much further on day one. Then it was a walk up to Tutuwai hut when Amalgamated Helicopters had delivered food, gear and equipment.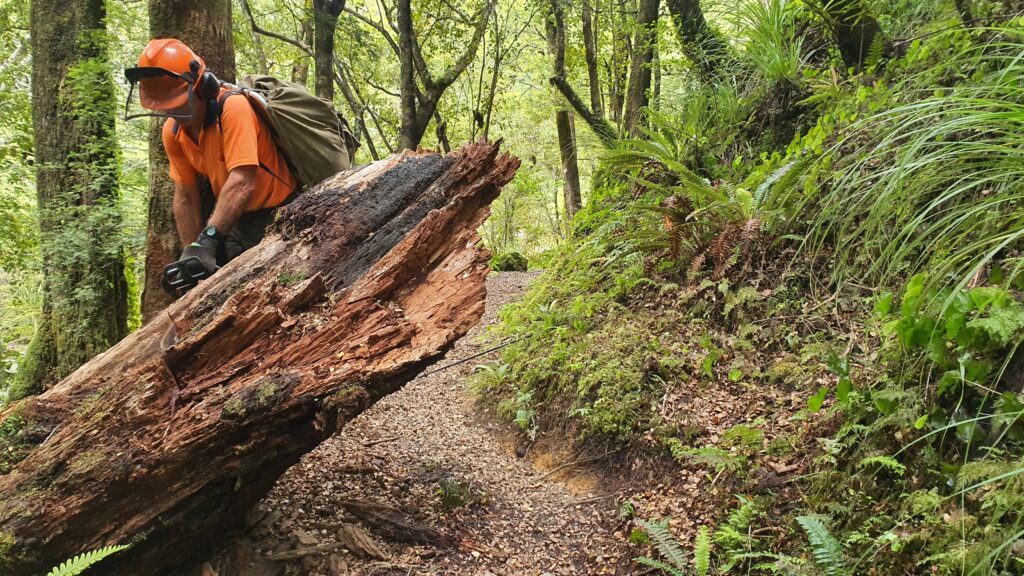 Over the next few days, the team cleared the track to Tutuwai of problem trees, and where needed added cordroy accross wet/muddy places. Next came the track up to Cone Hut, which hasnt seen any maintenance for a while, either. When at Cone hut, a supply of firewood from a fallen tree was cut up for hut users. All the cutting was completed on Wednesday and pilot JD picked up the team in one of the Amalgamated helicopters H500's. A long few days carrying chainsaws and fuel and dealing to a lot of fallen trees.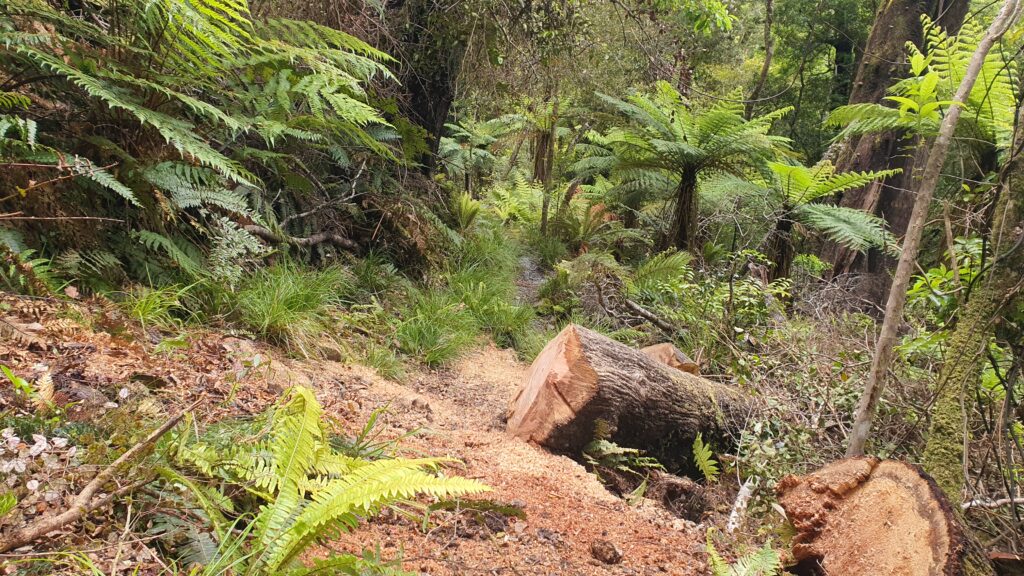 Another log cleared, on the Smiths Creek Track
Most of the valley has had regenerating vegetation cut previously during the winter, and now trees over the track that have long been a problem for trampers, have been cleared. Big thanks to Dave and Don, from the GWBN.
Funding for the helicopter transport was provided by the Greater Wellington Backcountry Network (Inc)
The Greater Wellington Backcountry Network is supported by Stihl Shop